BE THE ONE THAT SAVED THE SPORT !!!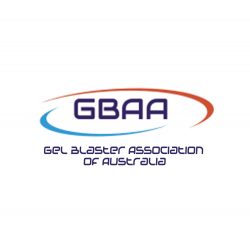 Donate for Legal Action!
Gel Blaster Association of Australia (GBAA) is planning legal action against the WA Gel Blasters ban. GBAA were
They are the ones that have brought Gel Blasters to Australia in 2017 and navigated the Queensland political waters so that Gel Blasters made their way into other States and Territories. They were also behind the court case in South Australia that saw Gel Blasters brought back after the initial prohibition.
They have the greatest amount of knowledge and experience in regards to Gel Blasters court challenges. They have offered to help WA out, however they need our support.
Please donate what you can so we may have our sport back!
Write to your Member of Parliament!
Airsoft devices were banned in all Australia 22 years ago. We were very close to making Airsoft legal in Western Australia with the Hon. Aaron Stonehouse MLC introduced the Firearms Amendment (Airsoft) Bill 2019.
Gel Blasters were banned in Western Australia in July 2021, after 3 years of being permitted by WA Police. Three years in which WA Police took virtually no preventative measures to inform the general public of the legal penalties associated with the misuse of Gel Blasters.
The Minister for Police promised a future amendment to the Firearms Act in which Gel Blasters may be considered. In order to have a chance of getting our sport back WE NEED TO LOBBY HARD! South Australia did so and managed to have the sport allowed after it was first banned.
For this we We kindly ask you to WRITE TO YOUR ELECTED MEMBERS OF PARLIAMENT!
To make this easy we have developed a tool that generates a template email.
Simply select your suburb / city or shire (if outside metro area) from the menu below, enter your name and address and hit the "Generate email" button.
If you can't find your suburb, just choose a neighbouring one.
It is important to provide you full name and address to allow the politicians to validate you as a constituent. Otherwise they are not required to answer you. Please feel free to edit the email and MAKE IT PERSONAL!
Note: Microsoft operating system sometimes have glitches. If that happens, simply use your mobile.