ADVOCATING FOR THE SPORT OF AIRSOFT IN WESTERN AUSTRALIA
We are a not-for-profit, community group advocating for the legal acceptance of the sport of Airsoft in Western Australia.
GET THE LATEST NEWS DELIVERED TO YOU – SUBSCRIBE!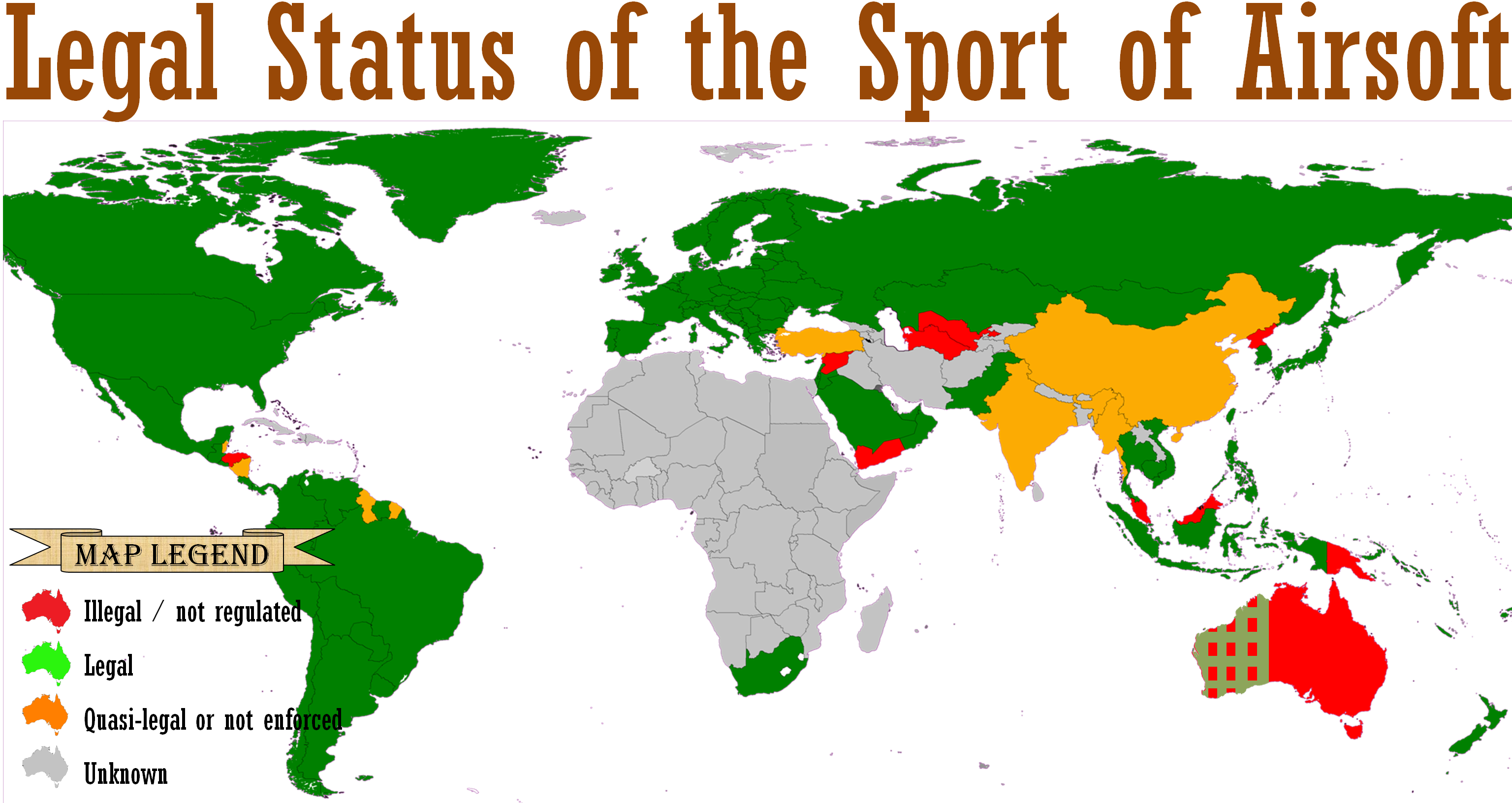 Our Objectives
Public education and promotion of the sport of Airsoft as a safer, cheaper and more convenient alternative to paintball and practical shooting;
Advocate for the legal acceptance of Airsoft as a competitive sport in Western Australia;
Development and enforcement of rules for regulating the sport of Airsoft for safety, competitiveness and enjoyment purposes.
The Club has no associations with firearm owner groups, firearm lobbyists or their supporters, nor expresses any opinions of their activities.
We are addressing some of the concerns raised by Government relating to the WA Airsoft Bill.
One of these concerns is the Federal Importation Regulations. Any positive changes we are able to make at the Federal level will benefit all States and Territories in their own efforts of legalising Airsoft, as well as the WA Airsoft Bill.
Attached is a letter of support from WA Liberal Senator Linda Reynolds. In case you are wondering what the appearance-based controls are, so are we. We do not know, however this is quite a significant step forward. ... See MoreSee Less
We wrote a letter today to the Minister for Police requesting a meeting to represent the interests of the gel ball / gel blaster players and enthusiasts in Western Australia regarding the upcoming regulatory changes.
In order to secure that meeting and also have a strong position in the following negotiations we need your support. We will start by targeting Labor Upper House Members of Parliament.
Here's what you need to do (3 simple steps):
1. Find your electorate from the attached pictures or at www.boundaries.wa.gov.au/
2. Copy the message below (or write your own). You can change "participant" to "enthusiast" if you don't feel comfortable.
Email title: Upcoming Legislation on Gel Blasters
Hi,
I am a member of your electorate and a participant in gel ball / gel blaster games. I have recently become aware that the WA Government is seeking to introduce legislation affecting gel blasters.
Please advise me of the proposed regulatory changes and Government's schedule in tabling / debating these changes.
I am also aware that the gel ball community has not been consulted during the development of legislation affecting gel blasters. The gel ball community of Western Australia, including myself, has recently requested that Western Australia Airsoft Club Inc. represent our interests and lobby on our behalf.
The Western Australia Airsoft Club Inc. has requested a meeting with the Minister for Police, and advised her of their community-elected position regarding legislation affecting gel blasters, however received no response to date.
Please advise me how the Government will consult with our elected representatives, the Western Australia Airsoft Club Inc. regarding any regulatory changes affecting gel blasters.
Your sincerely,
YOUR NAME
YOUR ADDRESS
YOUR PHONE NUMBER
3. Send it (email and / or Facebook) to all MPs in your electorate. If you also call their office it is even better.
Please find below the list of Labor MPs and their contact details:
North Metro:
1. Ms. Alannah MacTiernan: alannah.mactiernan.mlc@mp.wa.gov.au; 9344 1686
2. Mr. Martin Pritchard: martin.pritchard@mp.wa.gov.au; 9201 0582; www.facebook.com/Hon-Martin-Pritchard-MLC-503554379830920/
South Metro:
1. Ms. Kate Doust: doust.southmetro@mp.wa.gov.au; 9470 3511; www.facebook.com/Katedoustmlc/
2.Ms. Sue Ellery: sue.ellery@mp.wa.gov.au; 9312 1566
3. Mr. Pierre Yang: pierre.yang.mp@mp.wa.gov.au; 9337 9176; www.facebook.com/PierreSYang/
East Metro:
1. Ms. Alanna Clohesy: clohesy.emetro@mp.wa.gov.au; 9272 1718; www.facebook.com/AlannaClohesyMLC/
2. Ms. Samantha Rowe: samantha.rowe@mp.wa.gov.au; 9477 3855; www.facebook.com/SamanthaRoweMLC/
3. Mr. Matthew Swinbourn: swinbourn.emetro@mp.wa.gov.au; 9452 8311; www.facebook.com/MattSwinbournMLC/
South West:
1. Ms. Adele Farina: southwesteo@mp.wa.gov.au; 9721 1165
2. Dr. Sally Talbot: sally.talbot@mp.wa.gov.au; 9725 3711; www.facebook.com/Sally.Talbot/
Agricultural:
1. Mr. Laurie Graham: laurie.graham@mp.wa.gov.au; 9621 1999; www.facebook.com/LaurieGrahamMLC/
2. Mr. Darren West: darren.west.mp@mp.wa.gov.au; 9964 1001; www.facebook.com/Darren.West.AgRegion/
Mining and Pastoral:
1. Mr. Stephen Dawson: stephen.dawsonmp@mp.wa.gov.au; 9172 2648; www.facebook.com/stephendawsonmlc/
2. Mr. Kyle McGinn: miningpastoral.mcginn@mp.wa.gov.au; 9022 7003; www.facebook.com/kylemcginnmlc/ ... See MoreSee Less
At today's meeting with WA Police we were advised that as we were speaking Government was taking decisions on how to regulate Gel Blasters in WA.
There are many similarities between the sport of Airsoft and Gel Blasters (Gelsoft). Furthermore, whatever regulations the WA Government enacts for Gel Blasters will also affect future Airsoft legislation in WA. We are also aware that a significant number of our followers and club members are gel blaster / Gelsoft players and would not like their sport negatively affected.
From what we know Government has not consulted with the players.
Would you like the Western Australia Airsoft Club Inc. to represent your interests with the WA Government regarding future legislation on Gel Blasters?
We do not foresee this additional activity impacting our Airsoft lobbying efforts, however we are certain its outcome will make our future success easier or more difficult.
So far we have achieved unprecedented results in legalising Airsoft to any other organisation, in the 23 years since it was banned. Therefore we are confident we can do the same for Gel Blasters in Western Australia. ... See MoreSee Less